Red Coral Moonga Gemstone
Red Coral or Moonga is Best gemstone of Planet Mars. Red Coral or Moonga as its Called in Hindi is a very important gemstone in Vedic Astrology, especially to those born under the sign of Aries and Scorpio . Red Coral - Moonga is associated with Mars and those born under Rashis of Aries ( Mesha) or Scorpio (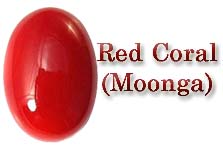 vrishchik) .
Wearing Red Coral generally Moderate their intense fiery natures. Red coral is the Best GemstoneTo strengthen Planet Mars, wearing a red coral stone (best), or strand of beads is recommended. The deeper red it is in color the more potency it will have.
If Planet Mars is weak, debilitated, combust, or forming Mangal Dosha in your horoscope, Moonga or Red coral can be a helpful Gemstone for you. Wearing red coral may remove the weakness associated with Mars or Mangal Graha in your chart. Red coral is also recomended to be worn during the Dasha and Antar Dasha's of Planet Mars.

Red coral Moonga is also considered A very lucky gemstone for people born under the number Nine Date as Planet Mars rules Number 9. For Example if your birthday is on the 9th, 18th, or 27th of any month, red coral is lucky for you. Red coral is also recommended for 35th wedding anniversaries.
Italian Red coral is believed to be the finest quality coral and Very Much in Demand in Astrology for Gemstone Purpose. Coral reefs are found in almost all the oceanic parts of the world. The major deposit of coral is the Great Barrier Reef off the coast of Queensland, Australia.
TO ORDER BEST QUALITY AND GENUINE LAB TESTED RED CORAL MOONGA GEMSTONE CALL ON 9819015736 / 9324012326

Coral is an Organic Substance. It is not Exactly a mined stone . Its is Formed from a living organism found in the seawater in deep sea. beds. It is a hard calcareous matter . It looks like an underwater colorful plant which keeps growing biologically. It is one of the priceless gifts from the sea for the mankind.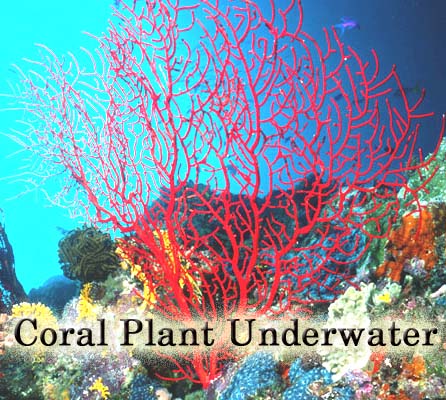 Coral is made of deposits of calcium and secretions from the invertebrate polyp These Deposits are built up in a shape resembling plants with branches. Corals are Build in depths upto 1000 feet. Red corals gets its Red Color due to iron oxide within them. The shallower the water the darker the color of coral and obviously, the deeper the water the lighter the shades of Red Coral are Found.



As per Vedic Astrology , Red Coral Gemstone is worn to Strengthen the Planet MARS or MANGAL in a persons Horoscope .
Planet MARS or Mangal if weak in your Horoscope makes a Person Disinterested and Dissatisfied , Persons with bad Mars Generally feel Lack or energy or have Low Motivation in their work thus wearing a Red Coral Generally helps overcome the Above .
Red Coral ( Moonga ) is a Very Usefull gemstone for enhancing self-confidence and administrative capability .
Red Coral ( Moonga ) Represents MARS which is Bhoomikaraka or the Planet for Land and Properties Thus wearing a Red Coral ( Moonga ) Gemstone is very beneficial in buying and selling of land and properties.
Persons who are having a mangal Dosha in their Horoscopes or are Manglic may also wear Red Coral to remove ill-effects of Mangal Dosha.
As per Vedic Astrology Mars Represents police department, army, doctors, surgeons, land or property Thus Persons working in the above fields are recommended to wear a Red Coral ( Moonga ) Gemstone.

RED CORAL - MOONGA - PROPERTIES
Red Coral is made of CALCIUM CARBONATE. The Scientific name for Coral is Corallium rubrum
Chemical Composition = CaC03 (Calcium Carbonate
Color = pink pale to deep rose red, salmon pink, red to dark ox-blood red
Hardness 3.5-4.0
Density 2.6-2.7
Birefringence 0.160
Refractive index 1.486 – 1.658



Regular Quality Moonga Red Coral Gemstones Price Starts from Rs 500 per Carat onwards.
Fine Quality Moonga Red Coral Gemstones Price Starts from Rs 800 per Carat.
Super Fine Quality Triangle Moonga Red Coral Gemstones Price Starts from Rs 2000 per Carat onwards.

RED CORAL - MOONGA - PROCEDURE HOW TO WEAR RED CORAL :
The weight of the Moonga Red Coral gemstone should be at least more than 4 Carat.
Moonga Red Coral should be studded in Gold Ring or Panch Dhatu Ring.
Moonga Red Coral should be worn in the Ring Finger of the Right hand.

On Tuesday Morning .
Ø Put this ring with a Cup with a mixture of 1 spoon curd , 1 spoon Honey , 2 Spoons Milk , ½ Spoon Sugar , ½ Spoon Ghee.
Ø They do your regular Morning Prayers.
Ø After your Regular Prayers, Take this Ring out of the Above Mixture and wash it with Water or Ganga Jal .
Ø Then Recite this Mantra: " Om Bhaum Bhaumaye Namah Om ", 108 times.
Ø This Ring is to be worn on a Tuesday at Sunrise By 7 am .
Ø Also on this day the wearer should donate money / Jaggery to a Brahamin or a poor people. .



WE PROVIDE BEST RED CORAL MOONGA GEMSTONES WITH A GEMSTONES LABORATORY CERTIFICATE OF AUTHENTICITY FROM A REPUTED GEMSTONE LABORATORY .

For Expert Name Change Numerology Astrology Horoscope Guidance for Business , Job Marriage , Contact Best Astro Numerologist .

Mr Amit Lamba on 9819015736 / 9324012326 .
Copyright - Amit Lamba - Mumbai INDIA 2015

Yellow Sapphire, Pukhraj , Topaz , Gemstone , Mumbai , Bombay , India ,Birthstone, treated yellow sapphires, ceylon sapphires, synthetic yellow sapphires, natural yellow sapphire, buy yellow sapphire in mumbai, buying yellow sapphire ,GEMSTONES, Lucky Stones , GEMS GUIDANCE, Gemologist , RATNA ADVICE ,Gemstone Consultant , Birth Stone , Gems Advice , Gems Expert , ENERGIZED GEMSTONE - Mumbai, India , Precious Stones , Semi Precious , GEMS, Lucky Gems , Birth stones , Lucky Stones . Gemstones India, Gemstones Mumbai, RATTAN, RATTAN India, ASTROLOGY India, Neelam , Pukhraj , Shani , Pearl, Gemologist , Ruby, Manik ,Red Garnet , Pearl, Moti, Moonstone, Emerald, Panna ,Aquamarine, Zade, Diamond, Heera White Sapphire, Blue Sapphire ,Opal, Lucky Gems , Lucky Stones.